HEALTHY CONNECTIONS: March 2016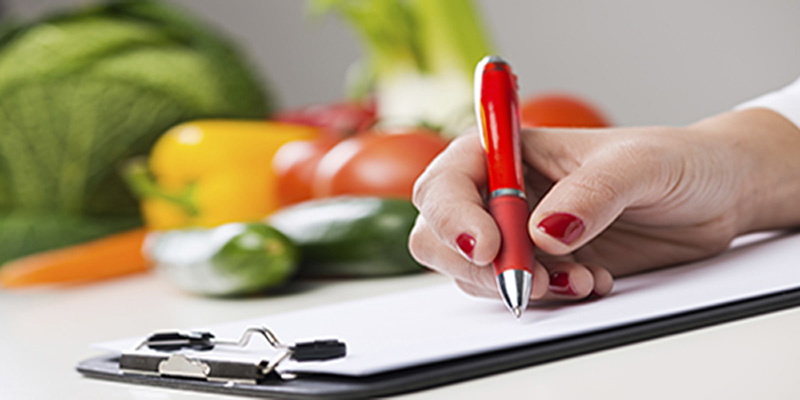 Welcome to the March edition of Healthy Connections. This month's newsletter highlights the updated USDA Dietary Guidelines and how to use the Diabetes and Healthy Eating Map to reinforce these guidelines to your patients.
Healthy Connections has been organized into two quick read sections:
---
Tuesday, March 15, 2016 at 11AM EST / 10AM CST
---
Connecting Resources & Information
Nutrition Guidelines
With the release of the updated USDA Dietary Guidelines, it is a good time to discuss how the Diabetes and Healthy Eating Map, as part of the Journey for Control US Diabetes Conversation Map Program, can be used to reinforce these guidelines to your patients. 
The new guidelines still include some of the same recommendations from years past, such as focusing on a variety of nutrient dense foods and limiting intake of sodium, saturated/trans fats, and added sugars. The updated recommendations place more emphasis on overall dietary patterns, instead of individual food groups or nutrients. This is due to the wealth of research that has shown the relationship between eating patterns and chronic disease risk.
The Diabetes and Healthy Eating Conversation Map aligns with the USDA Dietary Guidelines in that it focuses on an overall healthy eating pattern. While the Map does address carbohydrates because of their impact on blood glucose, it also emphasizes finding the right balance of all foods and nutrients, as there are many other important nutritional considerations, such as promotion of cardiovascular health and maintaining a healthy weight.
The Diabetes and Healthy Eating Map is designed for any licensed healthcare professional—including nurses, pharmacists, and exercise physiologists—to be able to provide adequate nutrition education and intervention within the scope of diabetes self-management education and support (DSME/S). As such, the Healthy Eating Map increases access to DSME/S for all persons with diabetes needing nutritional guidance, while ensuring alignment with DSME/S standards and the USDA Dietary Guidelines.
hi.goals digital coaching platform – new features coming soon! 
Integrated video calling—allowing for remote face-to-face interactions
PDF exports—allowing you to add in-app patient progress and interactions to their health record
Don't forget to update your app to take advantage of these features!
---
Connecting Within Our Community
Program Recoginition/Accreditation
Diabetes self-management education and support (DSME/S) improves outcomes for people with diabetes (PWD) if provided within its intended scope. The framework that produces desirable outcomes is based on the 10 National Standards for Diabetes Self-Management Education and Support (NSDSME). Both the American Diabetes Association and The American Association of Diabetes Educators offer program recognition/accreditation to those sites that meet and uphold these standards (ADA ERP and AADE DEAP). The ten standards are: internal structure, external input, access, program coordination, instructional staff, curriculum, individualization, ongoing support, patient progress, and quality improvement.

Our U.S. Diabetes Conversation Map® tools meet program recognition/accreditation criteria for a complete DSME/S curriculum within both ERP and DEAP. Specifically, the Map tools pertain to and support the curriculum standard (2012 Revised NSDSME - Standard 6). The Map curriculum is part of your Map kit (binder you received when you got trained) – it includes learning objectives for each Map, evaluation as well a DSME/s record/assessment. For those who use ERP, the Map tools are part of Chronicle, making it easy to document the education sessions and keep track of progress.