Healthy Interactions Clinical Decision Support platform for chronic conditions uniquely integrates decision support software with an optimized care plan.

This is an end to end, integrated chronic condition solution backbone, from very granular diagnosis to an optimized personal care plan.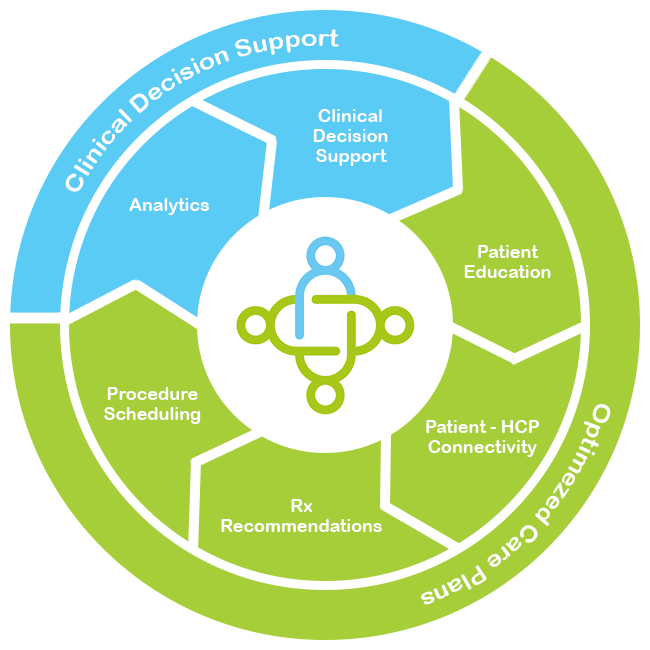 Simplify work flows.
Integrate into EHRs.


A Complete Care Solution
Clinical Decision Support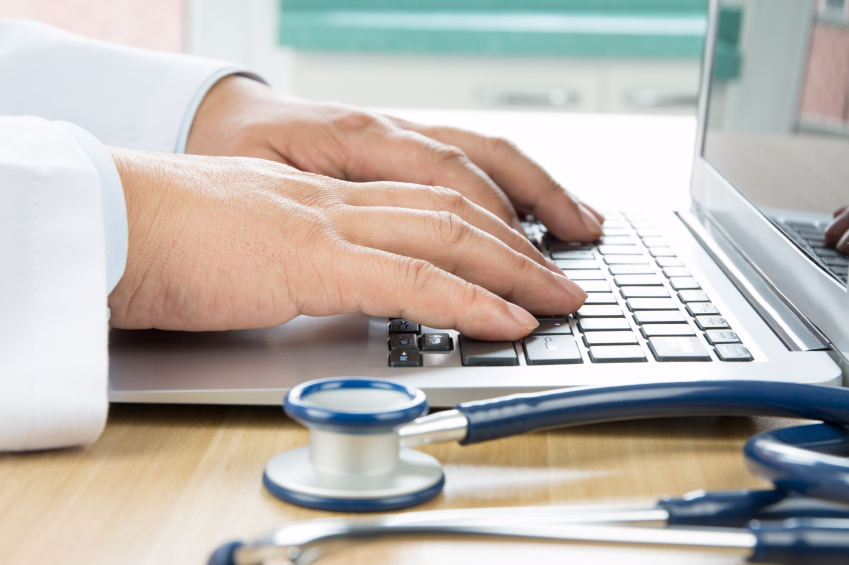 Evidence-based rules simplify the identification and diagnosis of patients throughout transitions of care points in their chronic conditions.



Patient Education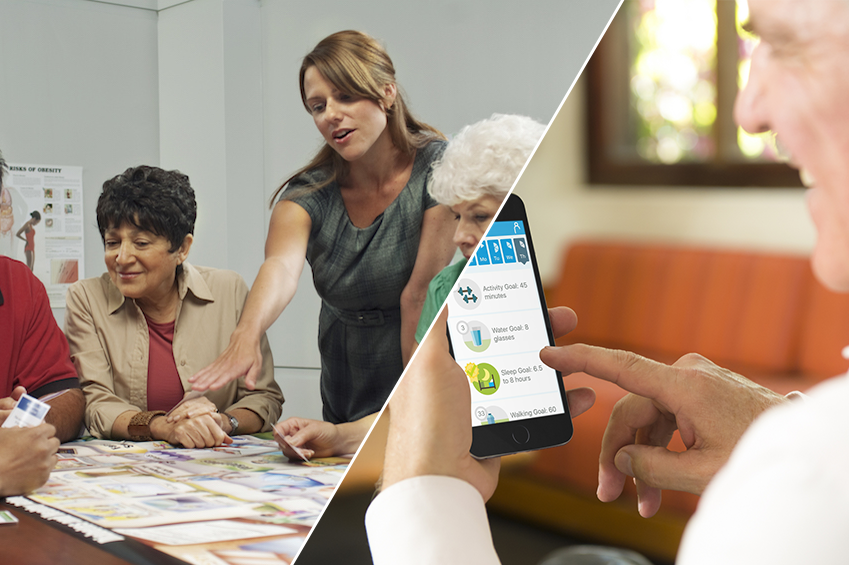 CDS rules identify exactly where patients are in their chronic condition journey, then perfectly matches with appropriate patient education;
both in-person Conversation Maps and digital education.

Patient-HCP Connectivity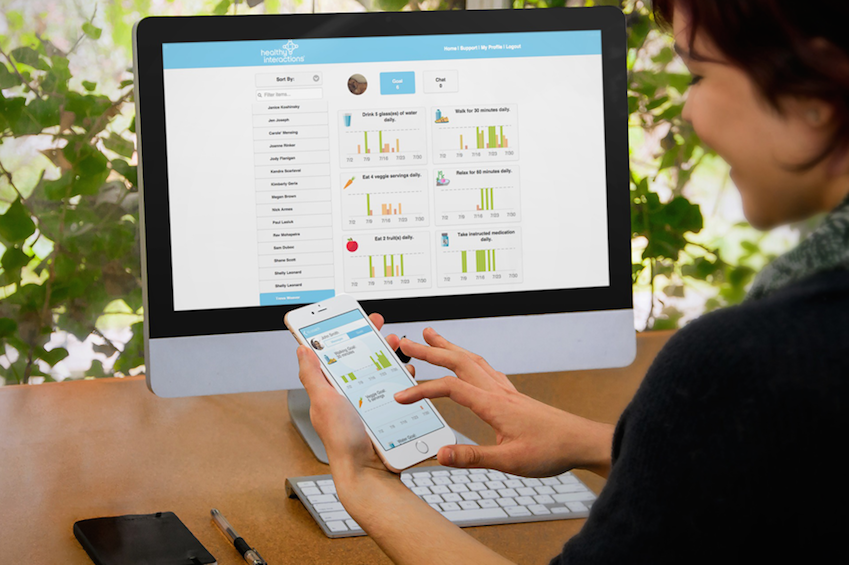 CDS rules define the appropriate care team member for patients to be connected with. Digital coaching platform enables daily monitoring of goals and secure text/video messaging via HIPAA compliant platform.
Rx Recommendations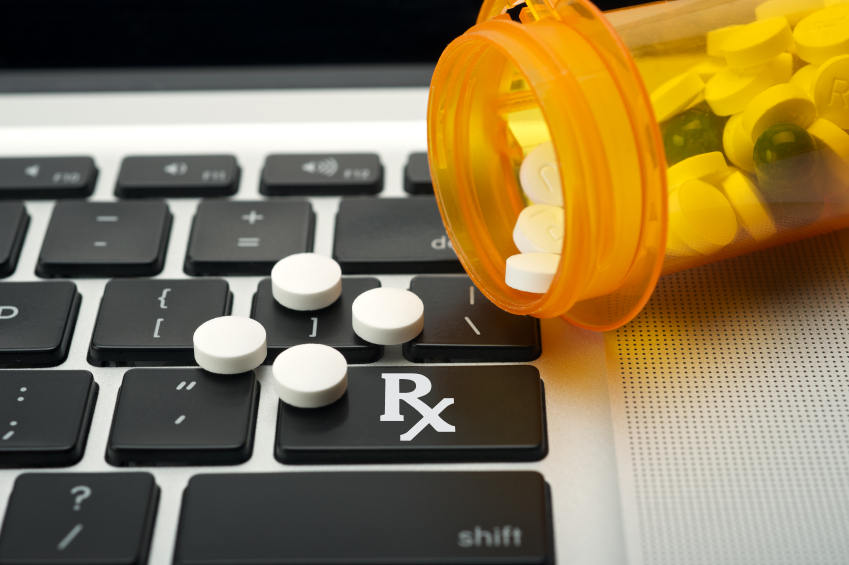 CDS recommends Rx based upon evidence based rules and patient EHR records. Integrates with EHR e-prescribing function to aid HCP with efficient Rx ordering.


Procedure Scheduling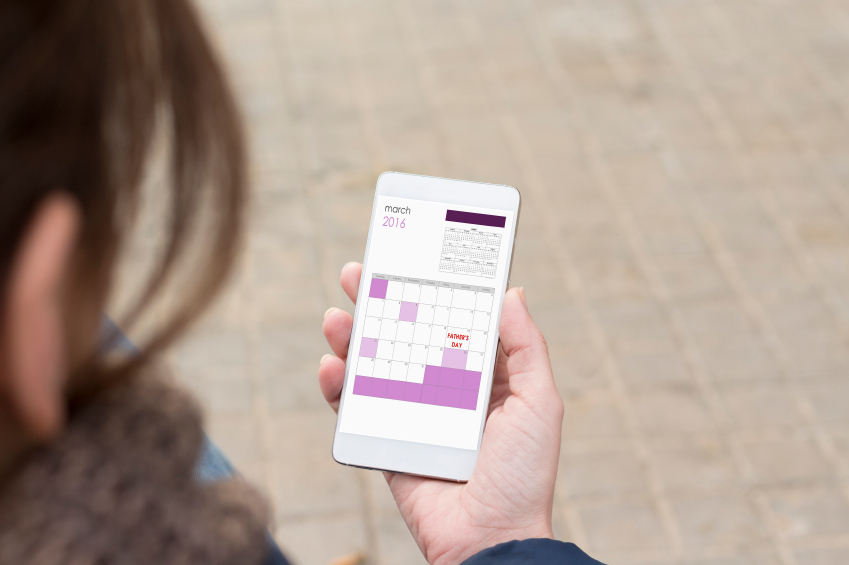 CDS identifies the exact tests and procedures with their optimal frequency to be automatically scheduled for the patient.


Analytics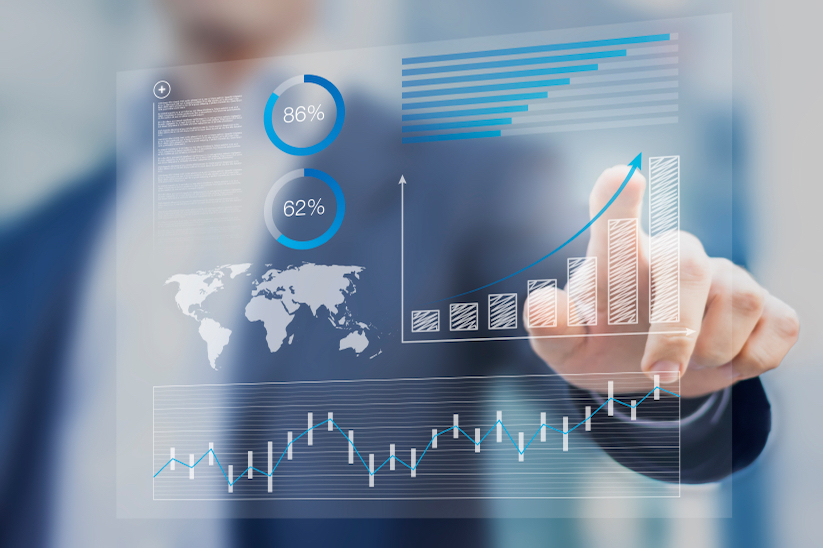 Analytics enables health systems to track patient care path adherence and impact; in addition to healthcare professional adherence to CDS recommendations.

Driving Real Results
Healthy Interactions Programs Proves to Reduce Costly Hypoglycemic Events
43%
Reduction in hypoglycaemic incidents
for patients with type 2 diabetes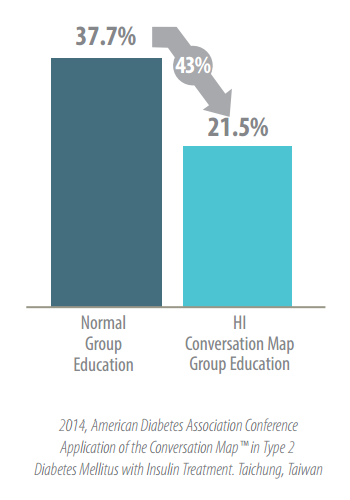 Healthy Interactions Programs Significantly Controls HbA1c Levels
46%
Increase in HbA1c control
in medicare population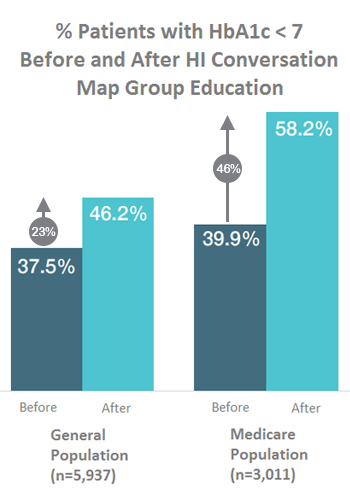 We want to hear from you!
Contact us to learn more about how Healthy Interactions solutions can help your organization.