Next Generation Clinical Decision Support Platform for Diabetes
July 24, 2017
Healthy Interactions deploying the first, fully integrated diabetes Clinical Decision Support (CDS) Platform.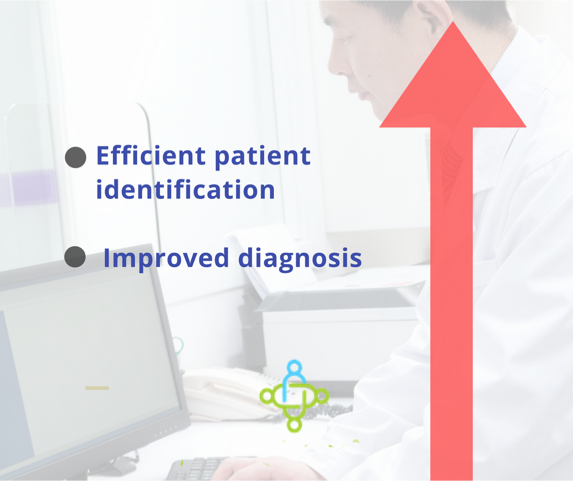 Despite all the new product innovations in diabetes, development and deployment of over 1,000 diabetes app and other technologies, there has been no impact on glucose control or outcomes, and the incidence of diabetes continues to grow. Diabetes is becoming an epidemic.
Healthy Interactions is fundamentally transforming the processes and standards of care for people with diabetes, resulting in improved outcomes and health system economics.
Healthy Interactions is a leader understanding patient engagement resulting in behavior change and outcomes. Over the past decade Healthy Interactions has improved the lives of over 35 million people with diabetes in over 100 countries, validated by more than 50 independent studies. Healthy Interactions uniquely combines a reimbursable, scalable in-person program with a customized Digital Engagement Platform (DEP). Integrating in-person with digital is proven to engage patients with diabetes, improving outcomes and quality measures. The integrated model stands in contrast to effectively no evidence that pure digital invention models have been affective at improving outcomes of patients with diabetes. "From day 1 of our existence, Healthy Interactions has had a single minded purpose: to improve the lives of people with diabetes. Diabetes CDS Platform is an exciting new chapter fulfilling that purpose. We are thrilled to be implementing this transformative initiative." Paul Lasiuk CEO, Healthy Interactions.
Healthy Interactions has a 10-year license with MedCurrent to deploy their world-class CDS platform OrderWise™. OrderWise™ is a leading CDS technology proven to seamlessly integrate into EHRs, with deployments in multiple health systems and in multiple countries. Healthy Interactions is digitizing diabetes evidence-based diabetes rules and customizing to make identification of people with diabetes more efficient; targeting the most critical transition of care points. The Diabetes CDS Platform provides a more timely indication to physicians that their patients should transition to the next stage of care, for example from oral meds to first injectable based upon automatically pulled EHR data and physician input. The Diabetes CDS Platform maps out personalized care plan per patients, including perfectly matched patient education needs and digital linkage with the appropriate care team member. The Diabetes CDS Platform also links into the EHR e-prescribing and e-scheduling functions. Physicians can accept or reject the recommendations. The Diabetes CDS Platform captures all physician decisions and tracks against patient outcomes. In so doing, the CDS platform serves as a valuable teaching platform for physicians and physician management tool for health systems.
Healthy Interactions recognizes that physicians and health systems need help to more efficiently identify and effectively diagnose patients with diabetes. The Diabetes CDS Platform does both, seamlessly, simplifying workflows for physicians and health systems. Healthy Interactions has been collaborating with pharmaceutical companies and health systems for over a decade improving lives of people with diabetes in over 100 countries. Diabetes CDS Platform is the next frontier in the healthcare industry. The Diabetes CDS platform will transform the processes and standard of care for people with diabetes and improve the effectiveness of healthcare professionals and the efficiency of health systems dedicated to caring for people with diabetes.
---
About Healthy Interactions
For over a decade, Healthy Interactions has created innovative approaches to improving the outcomes of chronic conditions. Our programs focus on creating a meaningful and ongoing dialogue between health care providers and health care consumers. We design the right tools to create a structured interaction that can be delivered in a one-on-one environment or in small groups. Our digital tools support health care consumers in moving toward their goals with information, tracking, and ongoing peer and health care professional interactions. The result of our programs is consumers that are more active partners in their health, which improves the outcomes of their diseases.
We offer more than 200 programs, and have become a global leader in Diabetes. We provide our programs to health systems and clinics in the U.S., and have pharmaceutical sponsors that provide our programs throughout the world.