Intelligent Opioid Clinical Decision Support Platform
July 24, 2017
Healthy Interactions is committed to deploying its Clinical Decision Support Platform to help Improve Opioid Prescribing Practices and Patient Behaviors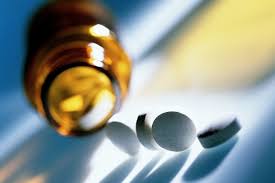 Opioid use and carnage is shocking. Approximately 100 Opioid deaths per day occur in the U.S., and growing. Opioid addiction is costing the American economy over $78 billion annually. It's an epidemic. Healthy Interactions leadership, "asked what can we do to help improve this devastating personal and economic epidemic?"
The two biggest challenges driving the opioid epidemic today are: 1) physician opioid prescribing decisions, and 2) patient opioid use once prescribed. "Healthy Interactions Clinical Decision Support technology and Patient Engagement platform are proven to address both for other conditions. We are very confident that we can do the same for the opioid epidemic." Paul Lasiuk CEO, Healthy Interactions.
Healthy Interactions will integrate evidence based opioid prescribing rules, customized for health system deployments, to aid physicians to make optimal opioid prescribing decisions for their patients. In so doing, reducing unnecessary or inappropriate opioid prescribing decisions by physicians. The Healthy Interactions CDS platform is proven to seamlessly integrate into the most important EHR platforms, helping improve physician workflows but more importantly helping physicians make better informed and more timely patient diagnosis and clinical decisions, including prescribing practices.
Healthy Interactions is a global leader at behavior change programs, specifically designed for patients with diabetes and other chronic conditions. The lives of over 35 million people with diabetes have been improved by Healthy Interactions over the past decade. Over 50 independent clinical and behavioral studies validate the efficacy of Healthy Interactions programs to improve patient engagement, compliance, and behaviors resulting in improved outcomes and lower costs. Healthy Interactions will apply its proven behavior change methodology for patients prescribed opioids.
More announcements will be forthcoming. We look forward to partnering with others who recognize the importance and difficulties of this situation.
---
About Healthy Interactions
For over a decade, Healthy Interactions has created innovative approaches to improving the outcomes of chronic conditions. Our programs focus on creating a meaningful and ongoing dialogue between health care providers and health care consumers. We design the right tools to create a structured interaction that can be delivered in a one-on-one environment or in small groups. Our digital tools support health care consumers in moving toward their goals with information, tracking, and ongoing peer and health care professional interactions. The result of our programs is consumers that are more active partners in their health, which improves the outcomes of their diseases.
We offer more than 200 programs, and have become a global leader in Diabetes. We provide our programs to health systems and clinics in the U.S., and have pharmaceutical sponsors that provide our programs throughout the world.