Healthy Interactions Continues to Expand Multicultural Chronic Disease Education with Maccabi Health Care in Israel
September 25, 2017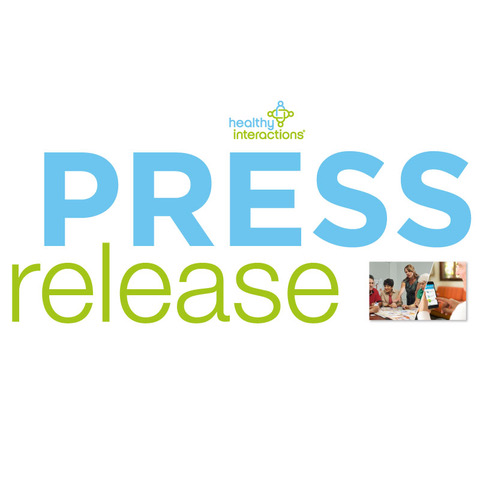 Healthy Interactions has expanded their diabetes programs to over 120 countries and 38 different languages, being the pioneer in diabetes education around the globe to help deliver better outcomes, higher levels of engagement and improved patient experience. Healthy Interactions patient programs offer content extraordinarily high across all demographics, a range of literacy levels, ethnicities, races and age.
The Healthy Kids launch in Maccabi Health Care Israel will help deliver better outcomes, higher levels of engagement and improved patient experience. Healthy Interactions Conversation Map® tools and partnership with Maccabi Health Care Israel is part the 100 million meaningful and successful conversations that lead to better healthcare decisions and outcomes. Maccabi Health Care chose Healthy Interactions' Conversation Map® tools for both educate and empower children and parents to make good decisions related to eating and physical activity.
Conversation Map® tools include a tabletop visual of images and metaphors, conversation questions, numerous integrative card activities, and goal-setting exercises. They replace traditional, one way instruction with a dynamic, small-group, discovery – learning experience.
---
About Healthy Interactions
For over a decade, Healthy Interactions has created innovative approaches to improving the outcomes of patients with chronic conditions. Our programs focus on creating a meaningful and ongoing dialogue between healthcare providers and healthcare consumers. We design the right tools to create a structured interaction that can be delivered in a one-on-one environment or in small groups. Our digital tools support healthcare consumers in moving toward their goals with information, tracking, and ongoing peer and healthcare professional interactions. The result of our programs is consumers that are more active partners in their health, which improves the outcomes of their diseases. We offer more than 200 programs for chronic conditions, and have become a global leader in diabetes. We provide our programs to health systems and clinics in the U.S. and have pharmaceutical sponsors that provide our programs throughout the world.
---
About Maccabi Health Care
At the heart of Maccabi Healthcare Services is a system of independent salaried physicians who provide services to Maccabi members. The staff is comprised of primary care physicians, consultants in various medical fields and specialists in a broad range of medical specialties.
Maccabi invests efforts and resources to provide ongoing professional education and to update its physicians on innovations in the realm of medicine, thus enabling Maccabi members to benefit from the most well-informed and advanced form of medical treatment.