Healthy Interactions Announces the Expansion of the Conversation Map® Digital Engagement Platform with a Patient Portal
January 26, 2017
Chicago,IL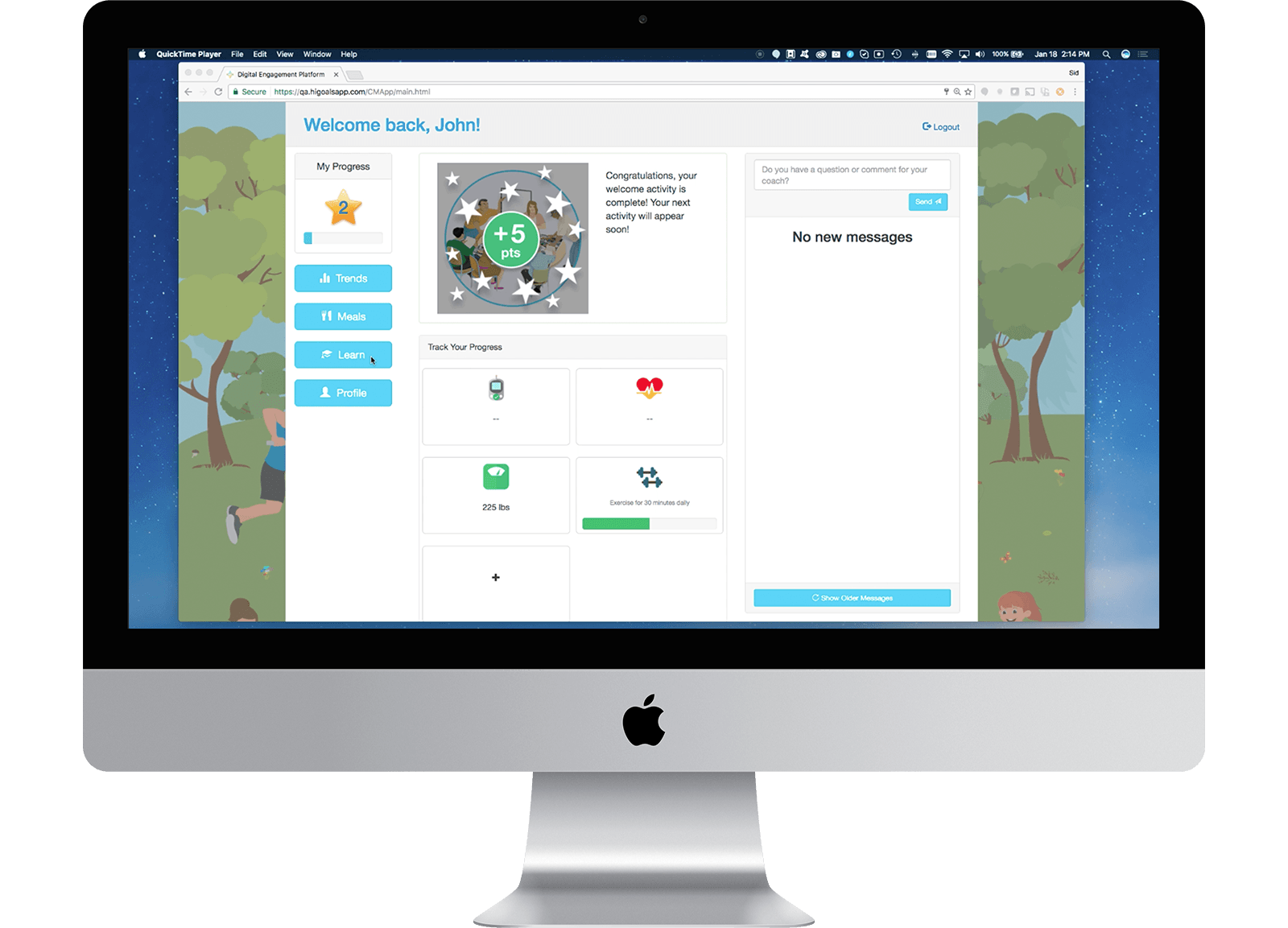 Healthy Interactions, a leading global provider of patient engagement and education programs that have reached over 30 million patients in 127 countries validated by 57 independent clinical studies, today announced an addition to their Digital Engagement Platform (DEP) – to be used by patients enrolled in Conversation Map programs. The new addition adds a web-based patient portal to the platform, allowing patients to now engage with valuable educational content, tracking of health metrics and messenger access to their educator on web, complementing the existing iOS and Android mobile applications.
The Conversation Map web portal for patients was developed in response to feedback from patient sessions run at a large health system in Nevada where it was realized that adoption of digital was being hampered by being mobile-app only. The demographic at our implementation site favored web-based tools over mobile. Based on this feedback, the Healthy Interactions development team designed, developed and deployed the web-based portal in 8 weeks, so new cohorts of patients going through the in-person Conversation Map program can all have equal access and comfort in using the digital tools.
At each of our implementation sites, the DEP connects patients to care team members for: sharing of health information and goals, educational resources and care management coaching. The DEP is one of the only known care management platforms that has achieved HITRUST CSF Certified status, ensuring that patient health information stays protected and provides a piece of mind for health systems.
Paul Lasiuk, CEO at Healthy Interactions, commented on the recent platform addition: "Over the past decade, Healthy Interactions has had one single minded purpose: to improve the lives of patients. After 30 million patients, it remains our passion – and a large part of our success and growth is listening and adapting to the feedback from our care team partners and their patient population. The addition of the web-portal for patients to our DEP reflects our on-going commitment to meeting our consumers' needs with tools that will continue to improve their knowledge, confidence and engagement in health management."
---
About Healthy Interactions
For over a decade, Healthy Interactions has created innovative approaches to improving the outcomes of chronic conditions. Our programs focus on creating a meaningful and ongoing dialogue between healthcare providers and health care consumers. We design the right tools to create a structured interaction that can be delivered in a one-on-one environment or in small groups. Our digital tools support health care consumers in moving toward their goals with information, tracking, and ongoing peer and health care professional interactions. The result of our programs is consumers that are more active partners in their health, which improves the outcomes of their diseases.
We offer more than 200 programs for chronic conditions, and have become a global leader in Diabetes. We provide our programs to health systems and clinics in the U.S., and have pharmaceutical sponsors that provide our programs throughout the world.
---
Healthy Interactions Media Contact:
Shelly Leonard
Healthy Interactions
Email: sleonard@healthyinteractions.com